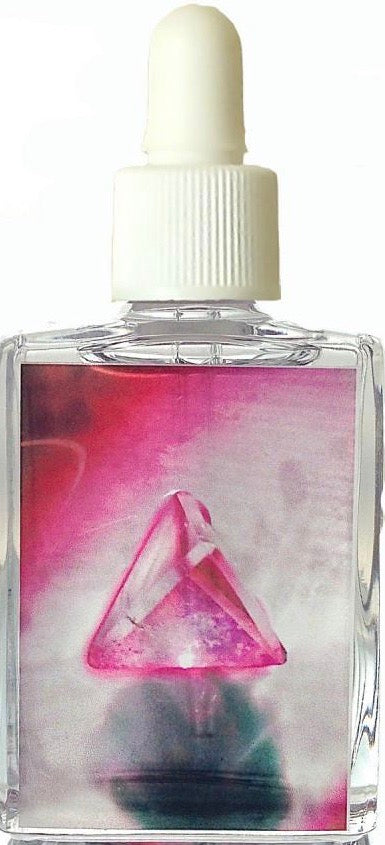 FIRE Tetrahedron GeoElement Water™
WINTER SEED FIRE ELEMENT MASCULINE SPIRIT WARMTH PASSION SUN

The FIRE GeoElement Water™ works with the fire element of the body, restructuring the warmth element in your energy field. This water opens the heart with feelings of warmth. This sun-like energy also fires the Governing Vessel, a meridian that flows along the spine and downloads your masculine Spirit forces into the body. These etheric warmth forces provide fuel for the body and auric field to activate your will and achieve your destiny.
The elixir is in a solution of vegetable glycerin, water, alcohol and salt in a 1/2 oz. bottle.