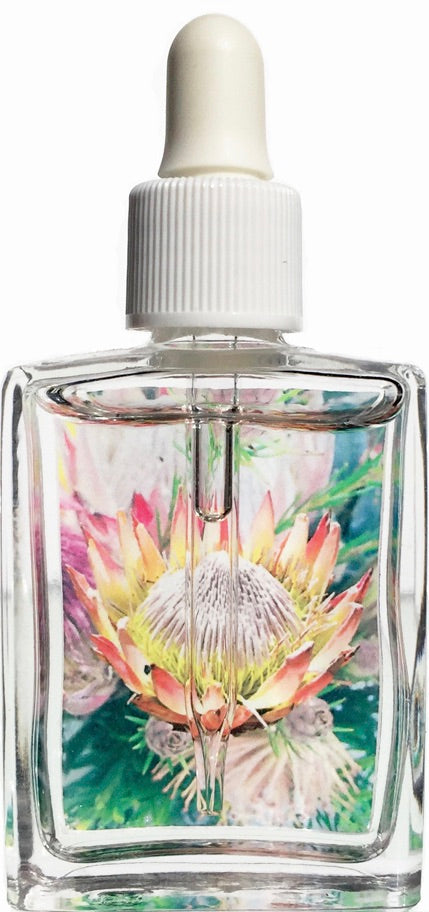 LUAU Hawaiian Combination Elixir
COMFORT  &   NOURISHMENT    

The Hawaiian flower essences in this Queen's Line Collection of combination  includes: King Protea, Mink Protea, Vanilla Orchid & Shell Ginger flower essences, plus White Pearl & Topaz gem elixirs, Pink & Peach Rebirth Elixirs. The elixir is in a solution of vegetable glycerin, water, alcohol and salt in a 1/2 oz. bottle.

Soft and tender, the King Protea & Mink Protea flower essences- from Kula on the upslopes of the Hawaiian Island of Maui- are like baby's blankets to the soul- soft and nourishing. The Vanilla Orchid and Ginger essences from the Big Island feed you, helping to digest the world.
APPLICATIONS  LUAU comes with a pdf file that shows you how to use the combination internally and topically, including to it's meridian source point.
LUAU also comes in a Roll-On bottle with essential oils of organic Sweet Orange and Cocoa.