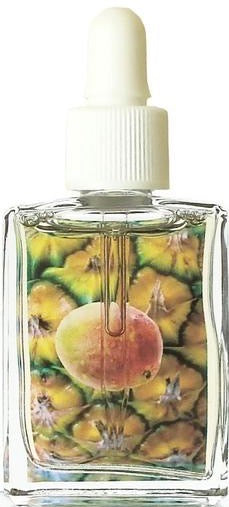 Abundance Combination Elixir
Ingredients: Mango, Pineapple & Orange Flower Essences, Citrine and Gem Rhodochrosite Gem Elixirs & Orange Colored Light Elixir.
Depleted, Lack of Resources~ Abundant, Juicy, Effervescent 
Use this combination elixir when you're feeling lack of abundance. Mango gives you the feeling that everything is possible, while Pineapple has a way of creating actual wealth. Orange Flower Essence is like orange juice in the morning- it lights up your day. Citrine is a self cleansing stone known for creating abundance when placed in specific feng shui locations of rooms. Gem Rhodochrosite is a luscious pink-coral colored gem stone that works with the orange sacral area of hereditary patterns.  Orange Colored Light Elixir fills all the places these gems and flowers might have missed with Orange light.
The elixir is in a solution of vegetable glycerin, water, alcohol and salt in a 1/2 oz. bottle.
Testimonial: I got my order today thank you. I have been using the Abundance Protocol and it has aligned me in such a flowing and balanced way. I felt it also kept me in a kind of "neutral" space this winter while in an emotional $ place. The other thing I felt was an abundance of possibility. And honestly it's lovely... Has moved me into a more limitless being...I just want to share this with and grateful I can. Thank you so much!
Carole, NY