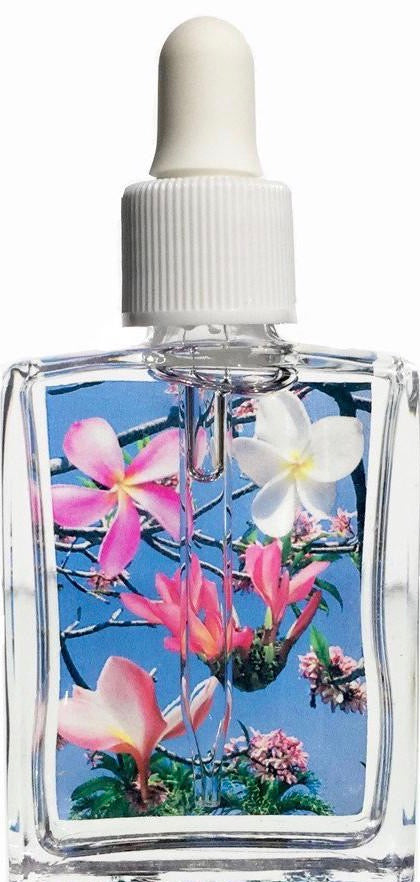 ALOHA Hawaiian Combination Elixir
 ALOHA   WELCOMING    BEAUTY

Receiving the fragrant Frangipani flower lei is often your first experience on arriving in Hawaii. Called Plumeria in Hawaii, these trees are often planted in graveyards. Using the essence is similar to being depleted of life force and experiencing resurrection as this combination brings up vital water from Earth's wellspring and sends down heavenly forces of 'Aloha'.

The combination includes Pink, Carmine & White & Yellow Frangipani flower essences, Coconut flower essence, Pearlescence, SunYellow & White Rebirth Elixirs and Lightning Quartz Gem Elixir in a solution of vegetable glycerin, water, alcohol and salt in a 1/2 oz. bottle.
ALOHA comes with a pdf file- illustrating how to use the elixir internally and topically, including application to it's meridian source point. 
ALOHA also comes in a Roll-On with organic essential oils of Sandalwood & Bergamot.