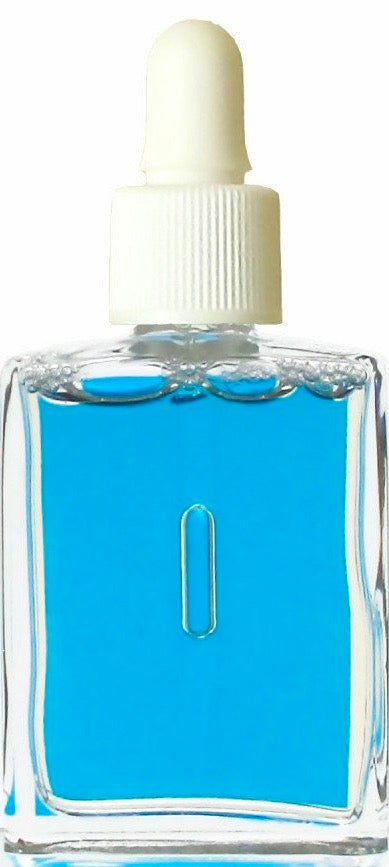 Blue Colored Light Elixir
PEACE
Breathe     Flow    Release     Calm     Relax
Blue Colored Light Elixir soothes and calms your body and mind, building vitality through oxygenation. Allowing you to breathe deeply, Blue helps you surrender and trust in life.
The elixir comes with a full color illustrated page, showing how to use the color topically and internally.
The elixir is in a solution of vegetable glycerin, water, alcohol and salt in a 1/2 oz. bottle.