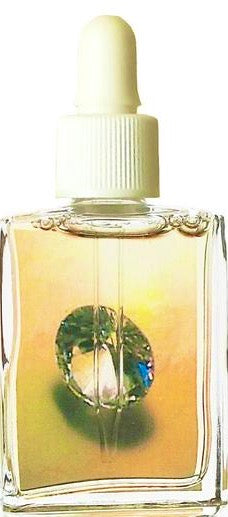 Diamond Gem Elixir
SPARKLE
As the hardest stone - Diamond elixir cuts away impurities, giving your energy field clarity and zest.
Diamond's combination of pure white and spectral light amplifies other stones and is a good elixir to add to other combinations of gem elixirs.
Bath-10-12 drops of Diamond added to your bath fills your body with sparkles, like floating in a lake on a starry night.
The elixir is in a solution of vegetable glycerin, water, alcohol and salt in a 1/2 oz. bottle.