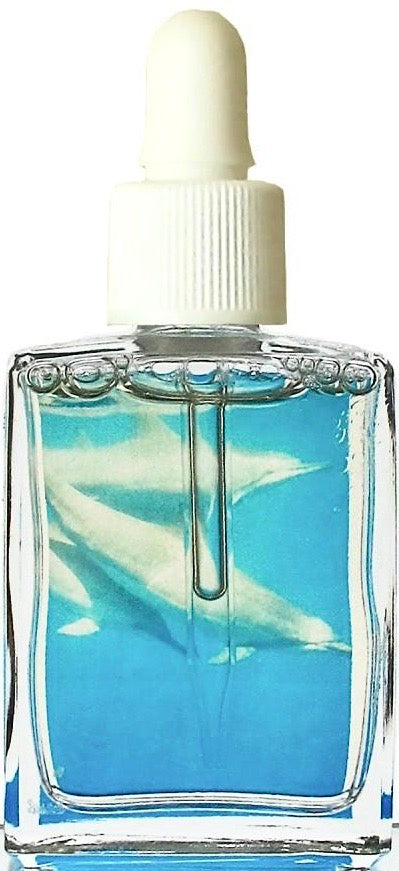 Dolphin Sea Essence
HAPPINESS
For love, joy and awakening, this essence simulates the experience of swimming with wild dolphins in the turquoise seas of Hawaii. It opens all of your meridians to experience radical well being that is child-like in its direct simplicity.
Add 2 drops to a water bottle and sip during the day. Add 4-5 drops to a spray bottle and mist your body and environment. Children love this spray. Add 10 drops to bath water and soak for 20 minutes.
The elixir is in a solution of vegetable glycerin, water, alcohol and salt in a 1/2 oz. bottle.
'I put 10 drops of Dolphin Sea Essence in a bath full of water. The stillness of the water became deeper and deeper until the only movement was the vibration of my own body.
There was a physical sensation of cool air flowing through my skin and I experienced deep, deep peace. Afterwards I discovered I was in the tub just a bit over a full hour!' SJ/ Chaptico, MD