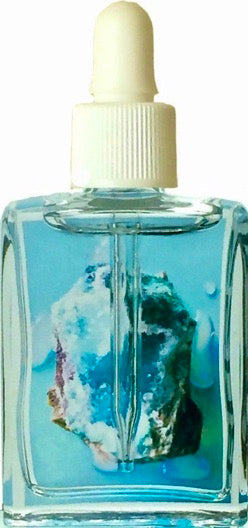 Gem Silica Gem Elixir
BLISS
Color Code: Turquoise // Season: Summer // Phase: Flowering // Element: Water
Gem Silica's deeply feminine energy creates gentle undulating waves in the body that sooth and nourish- much like swimming in a turquoise sea with dolphins. An important elixir for opening the central core of the body and raising your vibration.
The gem elixir comes with a full color illustrated page, showing how to use the flower topically, internally and applied to it's meridian source point.
The elixir is in a solution of vegetable glycerin, water, alcohol & salt in a 1/2 oz. bottle.