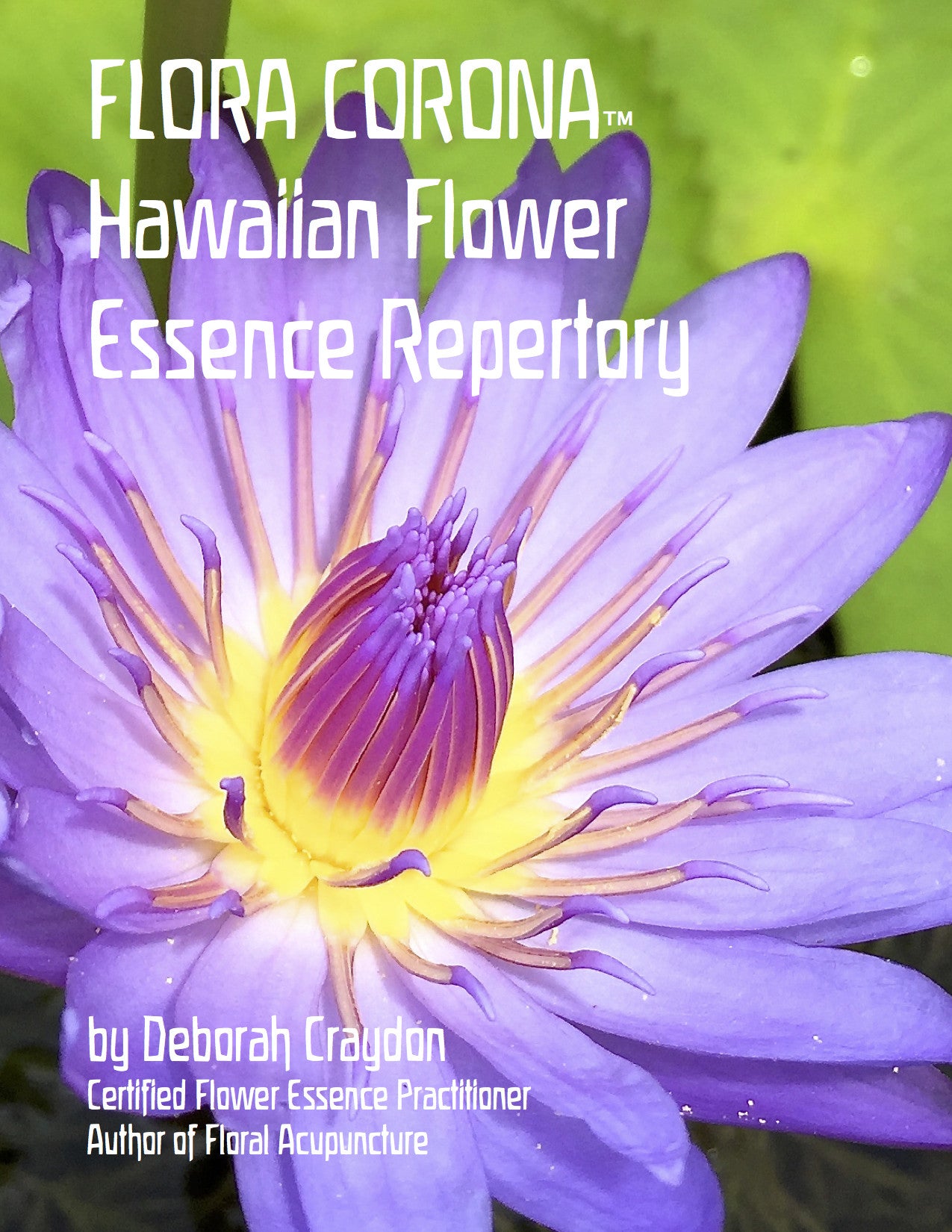 Hawaiian Flower Essence Repertory
This 45 page ebook is prolifically illustrated with 133 full color photos that show how to use the 15 Hawaiian Flower Essences. You will learn how they work when taken internally. You will also be shown specific skin zone applications for each essence and how to apply them to their most resonant meridian via meridian soure point applications, a technique developed by Flora Corona. Also included:  Choosing flower essences according to their color , Bath & Beauty applications, meridian source point chart, testimonials from students collected over 10 years for each flower essence including the flower essence effect when using internally and topically. 
Body-workers and wholistic practitioners will find a new way to work with clients, using the color and light encoded in flower essences. Those at home will find simple hygeinic treatments for vitaility and renewed life force- a full spectrum of ways to upbuild daily. The ideas presented here are new and original, designed to bring the physical body into play with the the inner life of thoughts and feelings of the soul. This work is the extension of my book -  Floral Acupuncture, Applying the Flower Essences of Dr. Bach to Acupuncture Sites.