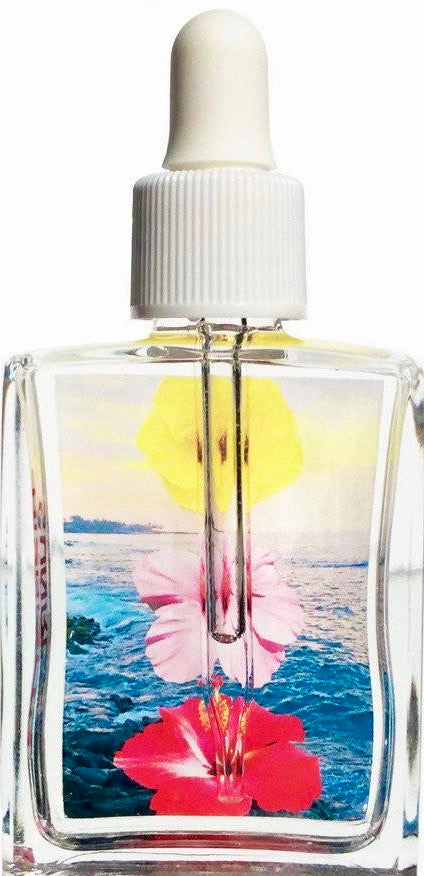 Hibiscus Sunrise Hawaiian Combination Elixir
WARMTH    JOY     COMMUNITY    

One of the new Queen's Line Hawaiian Combination Elixirs- Hibiscus Sunrise includes flower essences of the large Hibiscus flowers that grow in Hawaii: Red, Pink, Yellow, Pink-Purple & White Hibiscus, Coconut flower essence, the Flora Corona Colored Light Elixirs: Red, Yellow Purple + White Rebirth Elixir, Platinum Quartz (a quartz crystal infused in Platinum). The elixir is in a solution of vegetable glycerin, water, alcohol and salt in a 1/2 oz. bottle.
The hallmark of this elixir is WARMTH that is generated by the rainbow of Hibiscus flowers- (softened as always by the Coconut essence). This warmth radiates to others who interpret it as joy and sociability.
HIBISCUS SUNRISE comes with a pdf file that shows you how to use the elixir internally and topically- applied to it's meridian source point.