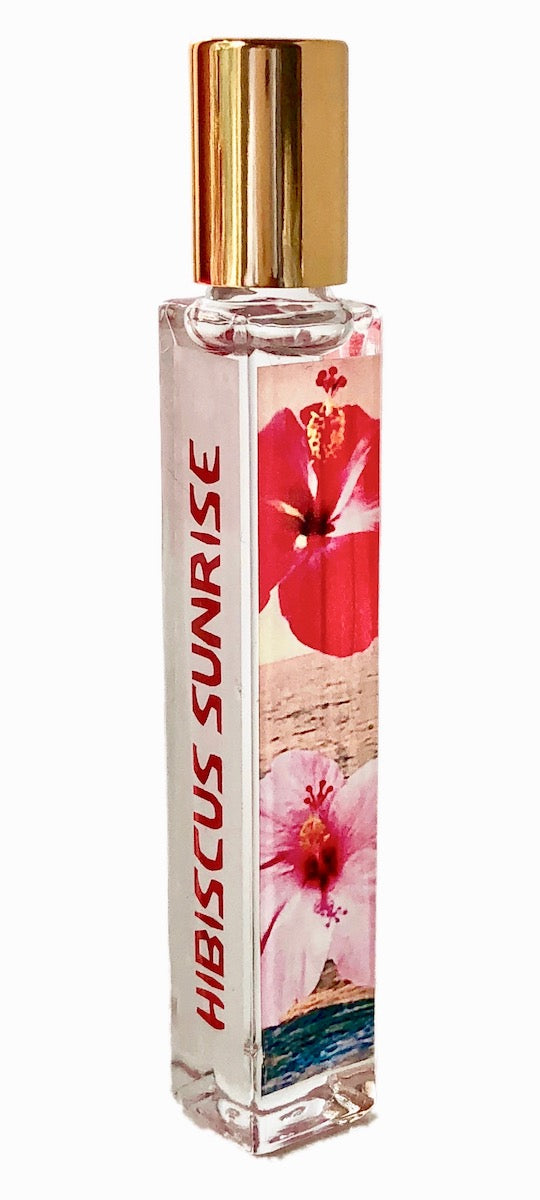 HIBISCUS SUNRISE Floral Acupuncture™ Rollon
WARMTH   JOY   COMMUNITY   ROYALTY   EXUBERANCE   SUNRISE  
One of the new Queen's Line Hawaiian ⅓ oz. Roll Ons- Hibiscus Sunrise includes flower essences of the large Hibiscus flowers that grow in Hawaii: Red, Pink, Yellow, Pink-Purple & White Hibiscus, Coconut flower essence, the Flora Corona Colored Light Elixirs: Red, Yellow Purple + White Rebirth Elixir, Platinum Quartz plus essential oil of organic Sandalwood in a solution of water, brandy, vegetable glycerin and salt.
Hibiscus flowers activate the Triple Warmer- a meridian that generates original chi for your body. The hallmark of this elixir is WARMTH that is generated by the rainbow of Hibiscus flowers- (softened as always by the Coconut essence, which activates the Heart Meridian). This warmth radiates to others who interpret it as joy and sociability.
APPLICATIONS  The direct application point for Hibiscus Sunrise is the Triple Warmer Meridian Source Point. Just roll the applicator over the point below on the back of each wrist. Or just roll the bottle over your inner wrists- over the heart- on the forehead. You can also  roll the applicator over the Three Burning Space of the Triple Warmer- activating original chi/ life force.
Each of the Queen's Line Roll Ons also are available as internal combination bottles with droppers.