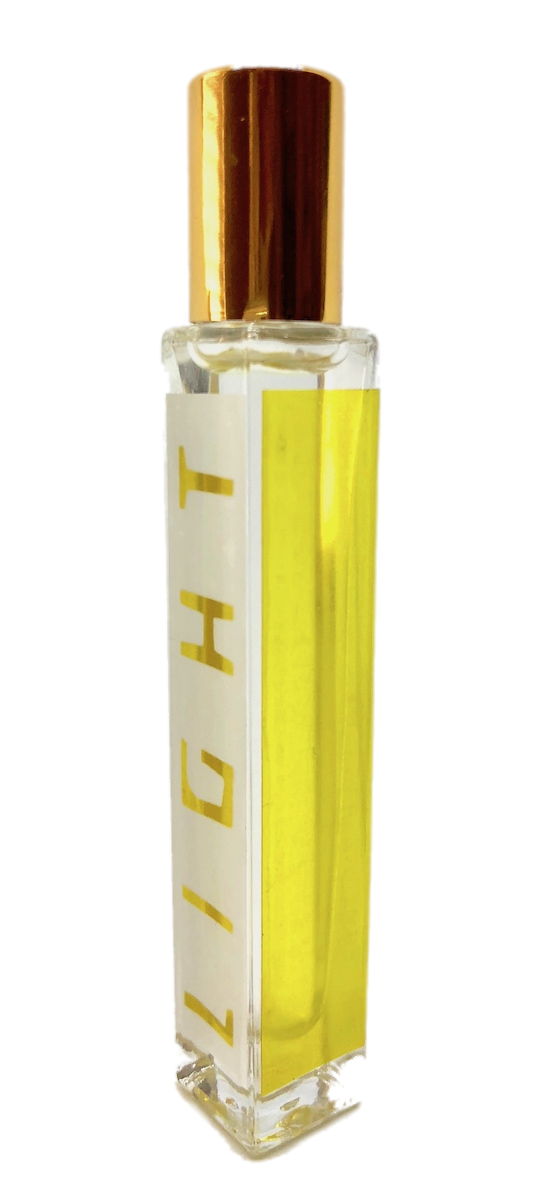 LIGHT Floral Acupuncture™ Rollon
Sunny   Courageous   Confident    Bright     
Gem Elixirs of Citrine, Diamond and Gold and Yellow Colored Light Elixir in a 1/3 oz bottle with a solution of water, brandy, vegetable glycerin and salt with essential oils of Sandalwood and Bergamot.
Apply LIGHT to the Heart Meridian Source points left and right on the inner wrists opposite the little finger- resonant points for Gold, Diamond and Citrine. 
Yellow is bright and cheerful; its luminous light helps you feel relaxed and happy. Use LIGHT for restoring calm. When you feel steady and powerful, your thoughts are also filled with light.