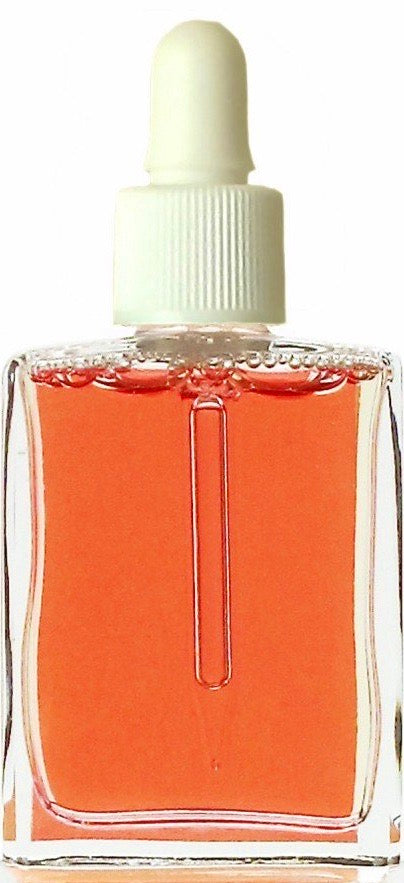 Orange Colored Light Elixir
ABUNDANCE
Social       Warmth      Child-like    Joy       Delight   
Orange creates a rejuvenating glow, that often attracts new social interactions. Use this color when you're feeling disconnected to kindle feelings of joy.  Life force and warmth stored in the sacral area of the body are re-charged, percolating upwards and activating communication skills in the throat area.
The elixir comes with a full color illustrated page, showing how to use the color topically and internally.
The elixir is in a solution of vegetable glycerin, water, alcohol and salt in a 1/2 oz. bottle.