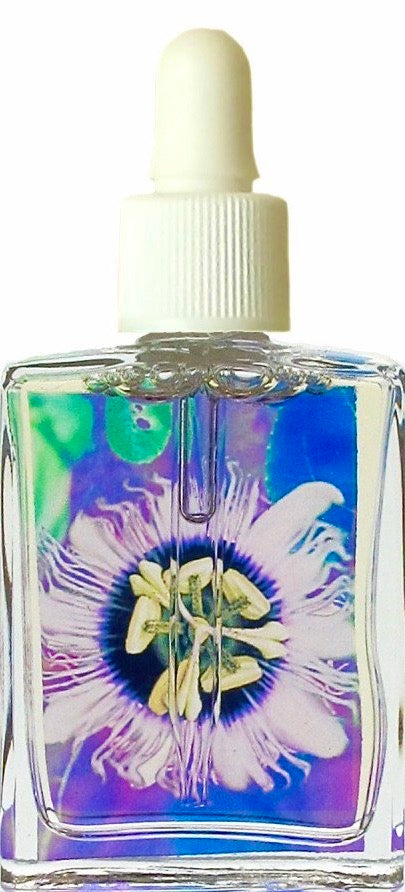 Passionflower Flower Essence
INSPIRE
Color Code: Violet // Season: Autumn // Phase: Fruit // Element: Earth
Passionflower grows prolifically on the Big Island. It connects you to the deepest recesses of your heart. Taking a few drops internally or rubbing a few drops in a wide circle around the heart may help you to feel calm. Use Passionflower when you want to access inspiration through meditation or inner concentration.
The Hawaiian flower essence comes with a full color illustrated page, showing how to use the flower topically, internally and applied to it's meridian source point.
The elixir is in a solution of vegetable glycerin, water, alcohol and salt in a 1/2 oz. bottle.