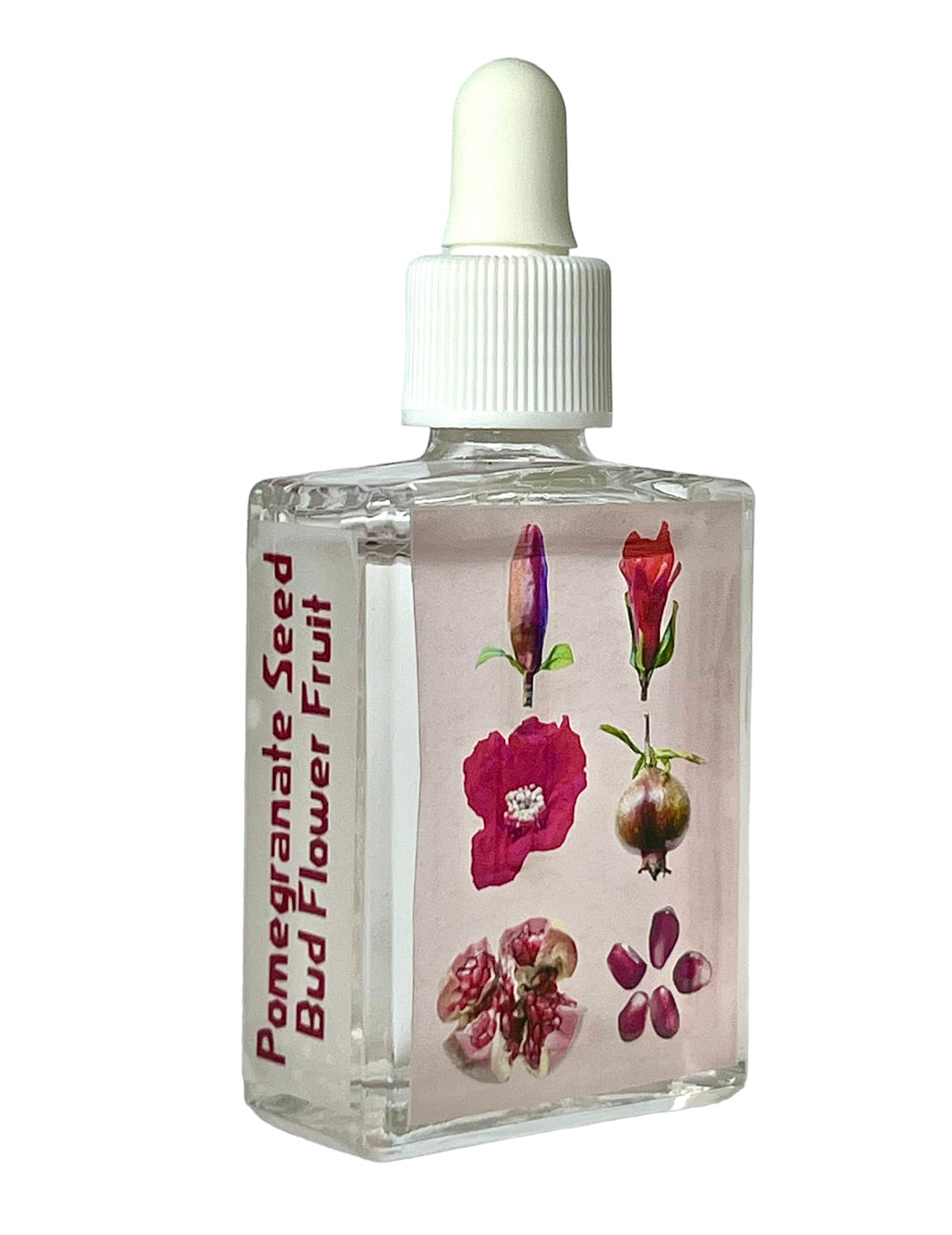 POMEGRANATE/ NEW AURA seedbudflowerfruit Elixir
Pomegranate Elixir, composed of the elixirs of seed, bud, flower and fruit, creates the birth of a new aura around the body. Like Persephone in the underworld, who ate 6 Pomegranate seeds, this elixir holds you safe in the dark until you sprout into the light, growing buds, flowers and fruit, when in autumn, your fruit is filled with multiple carmine seeds for your future. 
Topical Use: A good way to enhance the action of Pomegranate is to add 5 drops to a spray bottles and mist your front midline- covering your root to crown chakras.