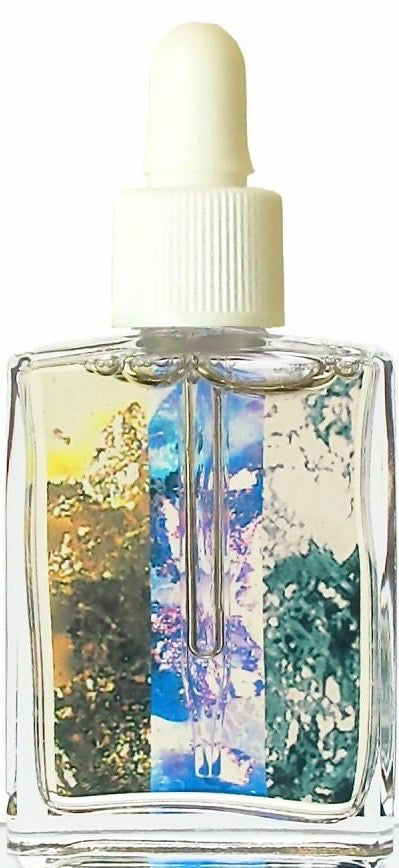 Pristine Purification
(Ingredients: Silver, Gold & Platinum Gem Elixirs)
Use this all-purpose combination is for cleansing your energy field. You can take it internally for grounding and purifying or add 5-7 drops to a spray bottle filled with spring water and mist your body or environment.
Gold gem elixir grounds and purifies your field while Silver  immunizes by creating a reflective shield around you that mirrors back unwanted energy.
Platinum is a super conductor, used a catalytic converters for cars to neutralize air pollution. One of the highest frequency substances, it cleanses, purifies and seals your energy.
The elixir is in a  solution of vegetable glycerin, water, alcohol and salt in a 1/2 oz. bottle.