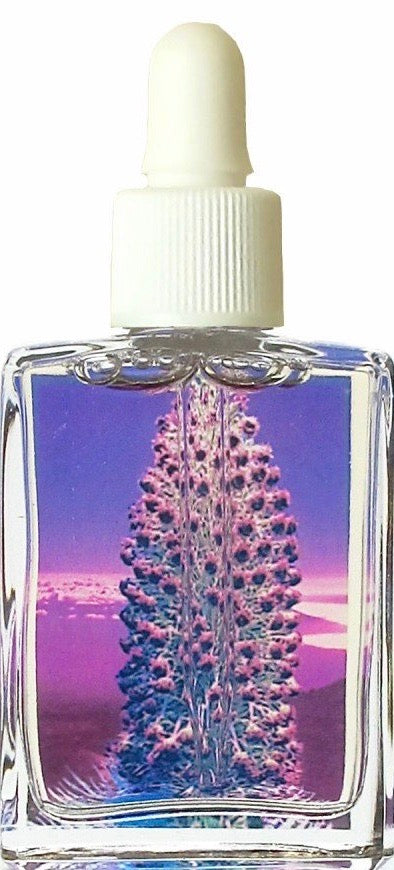 Silversword Hawaiian Flower Essence
TRANSFORM
Color Code: Magenta // Season: Winter // Phase: Seed // Element: Fire
Growing at an elevation of 7-10,000 feet on the slopes of Haleakala Crater on the island of Mauii,  Silversword grows to six feet or more, blossoming magenta sun-flowers out of silver moon-like basel leaves. A king of the flower world, Silversword  helps balance your masculine spirit with your feminine soul.
==Due to the fact that Silversword is an endangered plant and may not be picked, this essence is made by the sun photo potentization method== 
The Hawaiian flower essence comes with a full color illustrated page, showing how to use the flower topically, internally and applied to it's meridian source point.
The elixir is in a solution of vegetable glycerin, water, alcohol and salt in a 1/2 oz. bottle.