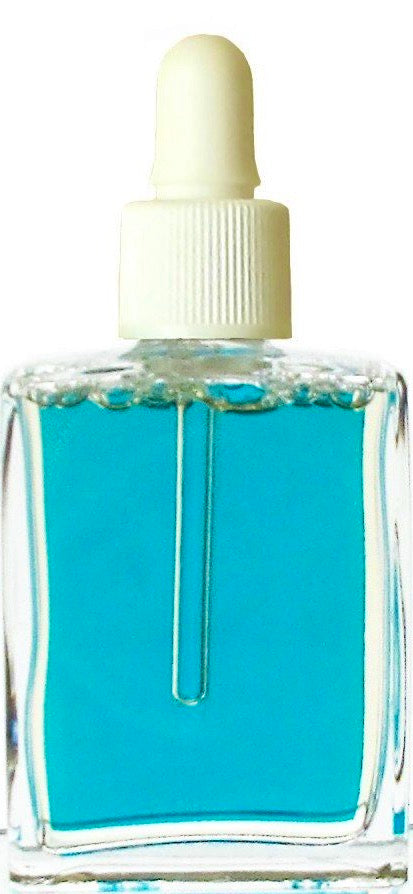 Turquoise Colored Light Elixir
PURITY
Refresh       Revivify        Repair         Cool
Turquoise has a bright cooling force that clears and washes away obstructions leaving you feeling refreshed. Like icebergs, its action is crystalline in nature, revivifying and repairing your field.
The elixir comes with a full color illustrated page, showing how to use the color topically and internally.
The elixir is in a solution of vegetable glycerin, water, alcohol and salt in a 1/2 oz. bottle.