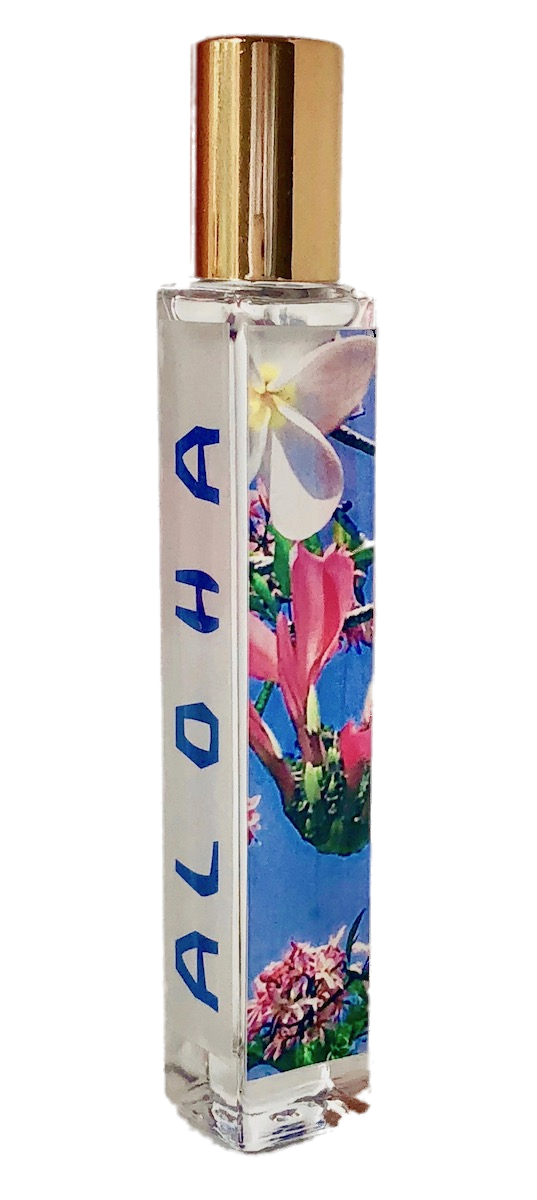 ALOHA Floral Acupuncture™ Roll On
RESURRECTION   FRAGRANCE   HOMECOMING  ALOHA    BEAUTY
Receiving the fragrant tropical Plumeria (Frangipani) flower lei is often your first experience on arriving in Hawaii. This roll on reminds you that you're always home- always in love with life and always surrounded by fragrance.
The ⅓ oz. Roll-On Combination- in a solution of water, brandy, vegetable glycerin and salt- includes the Pink/Yellow Sunrise, Pink, Carmine and White with Yellow Plumeria (Frangipani) flower essences, Coconut flower essence, Pink, Pearlescence, SunYellow & White Rebirth Elixirs and Lightning Quartz Gem Elixir & organic essential oils of Jasmine & Ylang Ylang.
COMING ALIVE AGAIN Plumeria trees in Hawaii are often planted in graveyards. Using the essence is similar to feeling inert and experiencing Resurrection as this flower rains down on your body- re-vivifying exhausted resources. This 'Aloha' is how you feel when arriving (or returning again) to Hawaii.
APPLICATIONS  The application points for ALOHA are the paired Kidney Meridian Points on the insides of the left and right ankles. You can also roll it around the heart & the inner wrists during the day.
The Aloha roll on also is available in a 1/2 oz. dropper bottle for internal use.