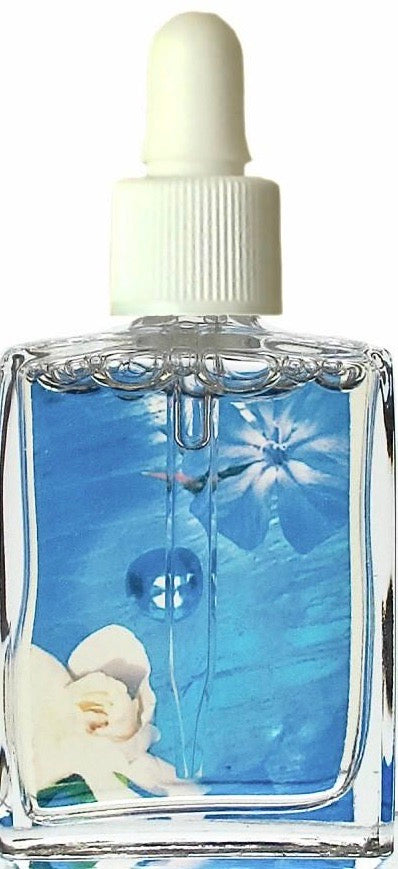 Manifest your Dreams
(Ingredients: Blue Lotus/ Gardenia & Cerato Flower Essences ~ Sapphire/ Blue Star Sapphire & Blue Tourmaline Gem Elixirs plus Indigo Colored Light Elixir)
The deep sapphire/ indigo blue of this combination is a threshold elixir, that moves you through a doorway.
Blue Lotus is one of the highest vibrational flowers and creates a sense of life as divine play. Gardenia Flower Essence works from the void and in this silence, whispers to you your light tasks in the world.
Cerato helps you to trust  your heart and follow your own truth, despite what others say. Sapphire is a manifestation elixir that opens your crown to inspiration, intuition and imagination, sparking an ability to manifest your dreams.
Blue Star Sapphire is a highest octave of Sapphire. Blue Tourmaline soothes feelings of sadness and creates a strong vertical flow in your energy field, connecting your dreams with reality.
The elixir is in a solution of vegetable glycerin, water, alcohol and salt in a 1/2 oz. bottle.