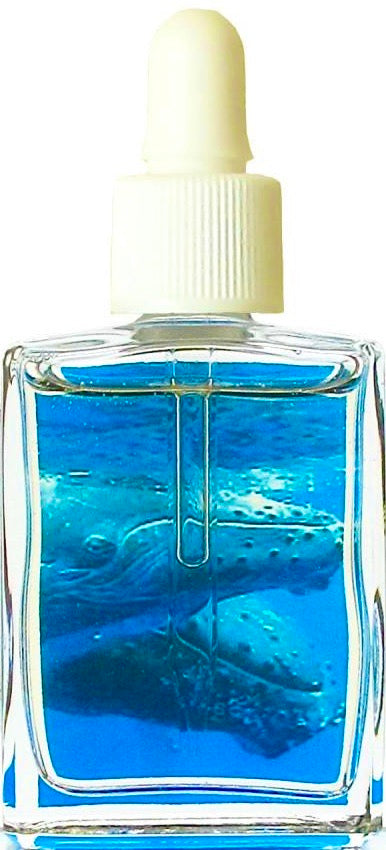 Whale Sea Essence
MANIFESTATION
Awakening holistic awareness and manifestation. Like two sides of a coin, Dolphin Sea Essence opens the whole meridian system while Whale Sea Essence connects this opening to whole brain processing.
The connection between the two gives access to the planetary mind. Good ways to use Whale Sea Essence- apply to your temples and forehead to open your mind to whole-brain thinking (this is good for teens who need help with concentration and focus).
Add to bath water and soak for 20 minutes. Add 2 drops to a water bottle and sip during the day.
The elixir is in a solution of vegetable glycerin, water, alcohol and salt in a 1/2 oz. bottle.